New homes in St. Johns, FL continue to be built and sold at a rate of hundreds per month. I'm often asked what a real estate agent could possibly do to enhance the buyer's experience when there is already a builder's site agent to help. The answer is - plenty! Whether you are buying a builder's inventory home or having one built from the dirt up, consider the following advantages to having a Realtor® guide you through the process.
Real estate agents with new construction experience know the builders and the communities in which they are building. An experienced agent knows the reputation of the builders, their pricing structure, what upgrades and incentives different builders have offered in the past, how often they meet their build deadlines, how well they respond to warranty items and much more. 
Real estate agents can put you in touch with a builder's past customers for references. Yes, a builder's site agent can provide you with references from past customers and will most likely select customers who were happy with their experience. A real estate agent who has sold new construction will be able to connect you with a builder's past customers irrespective of that customer's level of satisfaction with the builder. Wouldn't you prefer to hear unfiltered feedback?
An upgrade is not always an upgrade. I once spoke with someone who was considering purchasing a new construction home and was thrilled to hear from a site agent that the builder offered granite countertops as a standard feature while most other builders charge a premium for them. This was simply not true. There were a nu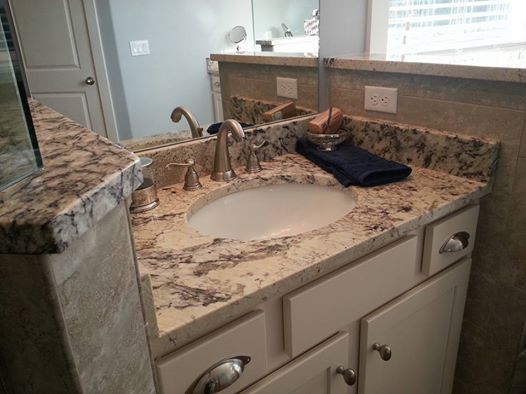 mber of builders in that particular community and all but one of them included granite as a standard feature. Of course the quality of the granite used may vary among builders but the fact is that granite was the standard, not an upgrade.
One of the most important things a Realtor® does is help you negotiate price, terms and conditions of a home purchase. An agent with new construction experience is familiar with the builder's lengthy sales contract and should know what kind of flexibility there may be in the price or upgrades of a home based upon current market conditions. They also know how quickly builders are looking to sell their inventory/spec homes and may therefore offer great pricing incentives. Agents specializing in new construction will have their 'ear to the ground' so they know if a builder is about to release new floor plans, buy lots in a particular community or pull out of a community or area. This is helpful info for buyers to know.
How does the house you are considering building compare with others in the community? A real estate agent will help you think about things that will affect the future resale value of your home such as the location of the lot, how long it will take for the community to be built out, the upgrades you are considering and how the size of your home compares with that of others in the neighborhood. An agent can and should do a comparative market analysis for you before you sign your contract so you can see how your home compares to others in the neighborhood. Unless you are certain that you will live in the new house indefinitely, you don't want to end up buying a home substantially more expensive than the neighborhood can support or you may have a difficult time selling it.
Are there resale homes that will provide you with the same things you are seeking from new construction? Unless you are determined to build new construction you may find that you can get the same features, floor plan and upgrades in an existing home being sold by the owner as you can in a brand new home, often at a less expensive price. The resale home may be in the same community or even on the same street. A builder's site agent is unlikely to have previewed the resale home and may not even be aware that it is being sold; a Realtor® working with a buyer should.
Believe it or not, there are many builders who prefer that buyers use their own agent! Educating home buyers about things like lot selection, permits, the phases of construction, standard features in a home, certificates of occupancy, closing costs and punch lists is time-consuming. Many builders would prefer to work with buyers who have an agent to help them navigate through and understand these things. This frees the builder's sales agent to do what he or she was hired to do: sell homes for the builder.
The builder is using the services of an agent; why shouldn't you? A builder's site agent is paid by the builder to sell homes at a profit to the builder, which is as it should be. As a buyer do you know enough about the current real estate market, the building process, design and style trends and industry standards to protect your own interests? A real estate agent with experience selling new construction does.
Your agent will continue to work for you even after the home is under contract. An agent with new construction experience can be invaluable in the building process. He or she can check on the progress of your home periodically and report back to you. If you do not live near where your home is being built your agent can send you pictures of the different stages of the building process and can arrange to meet an independent inspector at your home site if you've chosen to hire one. Some agents will accompany their customers to the builder's design center as well to give input on the styles, trends and designs that are currently being incorporated into new homes.
Warranty items aren't always the highest priority for a builder. Most new construction homes come with a warranty and before the warranty period is up homeowners submit a list of items for the builder to address. By this time the builder has sold other houses and is probably continuing to build. As a result, as well-intentioned as he may be, he may not place the highest priority on addressing minor warranty items. Your agent can be invaluable in helping you get the necessary attention to resolve this. While your only leverage with the builder after purchasing your home is your ability to boost or tarnish his reputation, an agent is a direct source of current and future business and most builders will not risk losing that source over a repair.
There is simply no downside to having an experienced agent guide you through the process of buying a new construction home. Knowledge is power and working with an agent will help you become aware of what to expect and become fully informed on the entire process. Where else can you get professional advice without paying an hourly rate or retainer? If you're considering buying a new construction home, do yourself a favor and speak to a real estate agent with new construction experience first!
Julie Bentley is a FL licensed Realtor® who has been selling new construction and resale homes in St. Johns, FL since 2012. She has helped many people buy new construction homes from a variety of builders in the greater Jacksonville, FL area. Let her leverage her new construction experience to your advantage! (904) 576-0706  www.jbentley.watsonrealtycorp.com